Service Notice: Lens Flare Advisory
Update
We have recently discovered a problem with early production samples of the EF24-105mm f/4L IS USM lens in which flare occurs at an unacceptable level under certain conditions. The flare is most obvious in the wide zoom and wide aperture settings. (See attached picture.)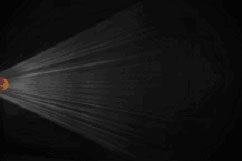 The problem affects all EF24-105mm f/4L IS USM lenses with a control number less than UT1000. With apologies for the inconvenience involved, we ask customers to check the control number on the back of the lens.
---
Products
Affected model and control numbers:
EF24-105mm f/4L IS USM
The control number is indicated on the back cover of the lens with UTxxxx symbol (see the number in the red ellipse on the right), and if it contains the letters UT followed by a number under 1,000, the product is affected. Should you have any difficulty identifying the control number, please contact our service centers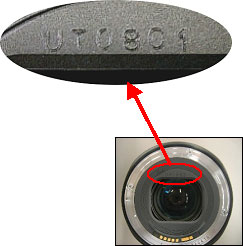 ---
Starting November 14, 2005, Canon will repair, free of charge, EF24-105mm f/4L IS USM lenses exhibiting the above-mentioned flare problem. Canon will also cover the cost of shipping and handling in connection with this repair.
---
Support
We sincerely apologize for any inconvenience caused by this issue, and appreciate your understanding in this matter. Thank you for your support and patronage of Canon products.
Contact Information for Inquiries
Canon U.S.A., Inc.
Customer Support Center
Phone:     1-800-OK-CANON
      1-800-652-2666

Email: carecenter@cits.canon.com
Support options and hours of operation: https://www.usa.canon.com/support
GET SUPPORT
Need help with your product? Let us help you find what you need.
Product Support
NEED IT FIRST
Sign up for up-to-the-minute Canon News, Sales and Deals.
LEARN WITH CANON
Discover great new ways to enjoy your products with exclusive articles, training and events.
Learn more