Service Notice: PowerShot A650 IS: Light Leak
Details
To owners of the PowerShot A650 IS digital camera: 
October 3, 2007
It has come to our attention that there is an issue being experienced by some PowerShot A650 IS digital camera owners when shooting with the Vari-angle LCD monitor open under sunny skies, where sunlight may shine directly on the exposed back of the camera (Figure 1).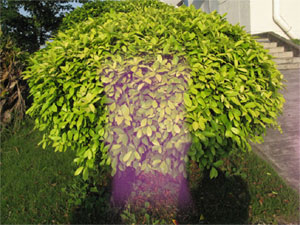 What to Look For:
The feedback we have received concerns only PowerShot A650 IS digital cameras with a zero as the fifth digit from the left in the product's serial number (ex: xxxx0xxxxx) located on the base of the camera (Figure 2). We advise that you check to see if your model fits this description. If it does and you are a resident of the U.S.A. or Puerto Rico, Canon U.S.A., Inc. will repair your PowerShot A650 IS digital camera free of charge at one of our Factory Service Centers.

Should your camera meet the specifications of the serial number above but have a marking near the hinge on the inside of the battery cover (Figure 3), this issue has already been corrected and you may continue using it "as is" without incident.\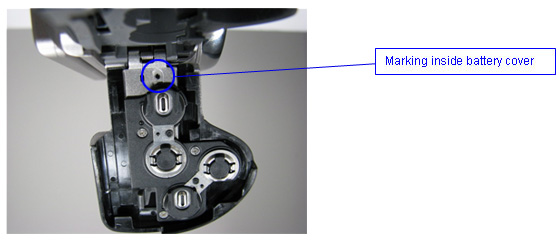 Important Note:
If an affected camera is used without repairing the issue first, you can work around this "light leak" by shooting with the Vari-angle LCD monitor closed (Figure 4).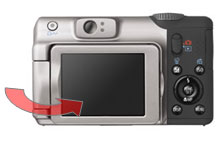 ---
Support
To contact Canon for inquiries about this issue and/or repair:
 
Contact Information for Inquiries
Canon U.S.A., Inc.
Customer Support Center
Phone:      1-800-OK-CANON (toll free)
                 1-800-652-2666
TTD:        1-866-251-3752 (toll free)
Email: carecenter@cits.canon.com
Support options and hours of operation: www.usa.canon.com/support
We offer our sincerest apologies to customers who have been inconvenienced by this problem. We will continuously strive to improve our quality management to ensure that our customers can use our products with confidence. We hope our efforts will earn your understanding.
GET SUPPORT
Need help with your product? Let us help you find what you need.
Product Support
NEED IT FIRST
Sign up for up-to-the-minute Canon News, Sales and Deals.
LEARN WITH CANON
Discover great new ways to enjoy your products with exclusive articles, training and events.
Learn more