Service Notice: Drop-in Circular Polarizing Filters PL-C52 (WII) & PL-C52
Update
Thank you for using Canon products.

We have become aware that some of the above products sold from April 2014 onwards have been assembled with the polarizing filter glass reversely fitted. The details of the phenomenon and Canon's service policy are described below.
We would like to offer our sincere apologies to users who have been inconvenienced by this issue. Going forward, we will spare no effort in our quality management to make sure our customers can use our products with confidence.
---
Phenomenon
If an affected filter is used in the orientation as described in the instruction manual, it will not function correctly as a circular polarizing filter.
---
Affected Products
If the filter has one of the marks shown in the image below, it is NOT affected.





If the filter does not have one of the marks described in 1. above, the method below can be used to check whether or not it is affected.

i. With the [▲FRONT] marking on the filter facing forwards (towards the computer monitor's screen).
ii. Turn the dial to rotate the filter.

a. Filter does not turn dark (color may change slightly) (image a) filter is affected.
b. Filter turns dark (almost black) (image b) filter is not affected.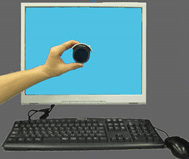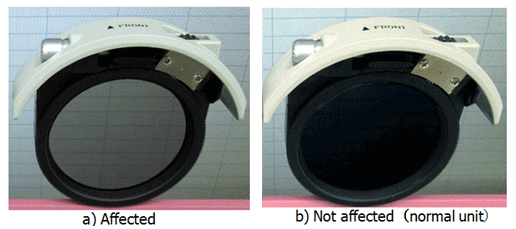 When one of the affected units shown in image a) above is held in the opposite orientation and then rotated, it will turn dark (black). *If an affected unit is inserted in the lens in this orientation (the reverse orientation to that described in the instruction manual), the left and right positions of the rotating dial and lock buttons will be inversed, it will function correctly as a circular polarizing filter.
---
Support
Potentially affected products will be inspected and repaired free of charge. If you own one of the potentially affected products please contact our Customer Support Center.
This information is for residents of the United States and Puerto Rico only. If you do not reside in the USA or Puerto Rico, please contact the Canon Customer Support Center in your region.
Thank you,
Customer Support Operations
Canon U.S.A., Inc
GET SUPPORT
Need help with your product? Let us help you find what you need.
Product Support
NEED IT FIRST
Sign up for up-to-the-minute Canon News, Sales and Deals.
LEARN WITH CANON
Discover great new ways to enjoy your products with exclusive articles, training and events.
Learn more