Hero Carousel content.

Home Office Organization Tips to Create The Perfect Space
A home office can double as a sanctuary. It should be a place where you can be productive, creative and inspired. But for this to be possible, home office organization is key — otherwise, why not just stay at the kitchen table? Here are some office organization ideas to help you achieve the perfect space.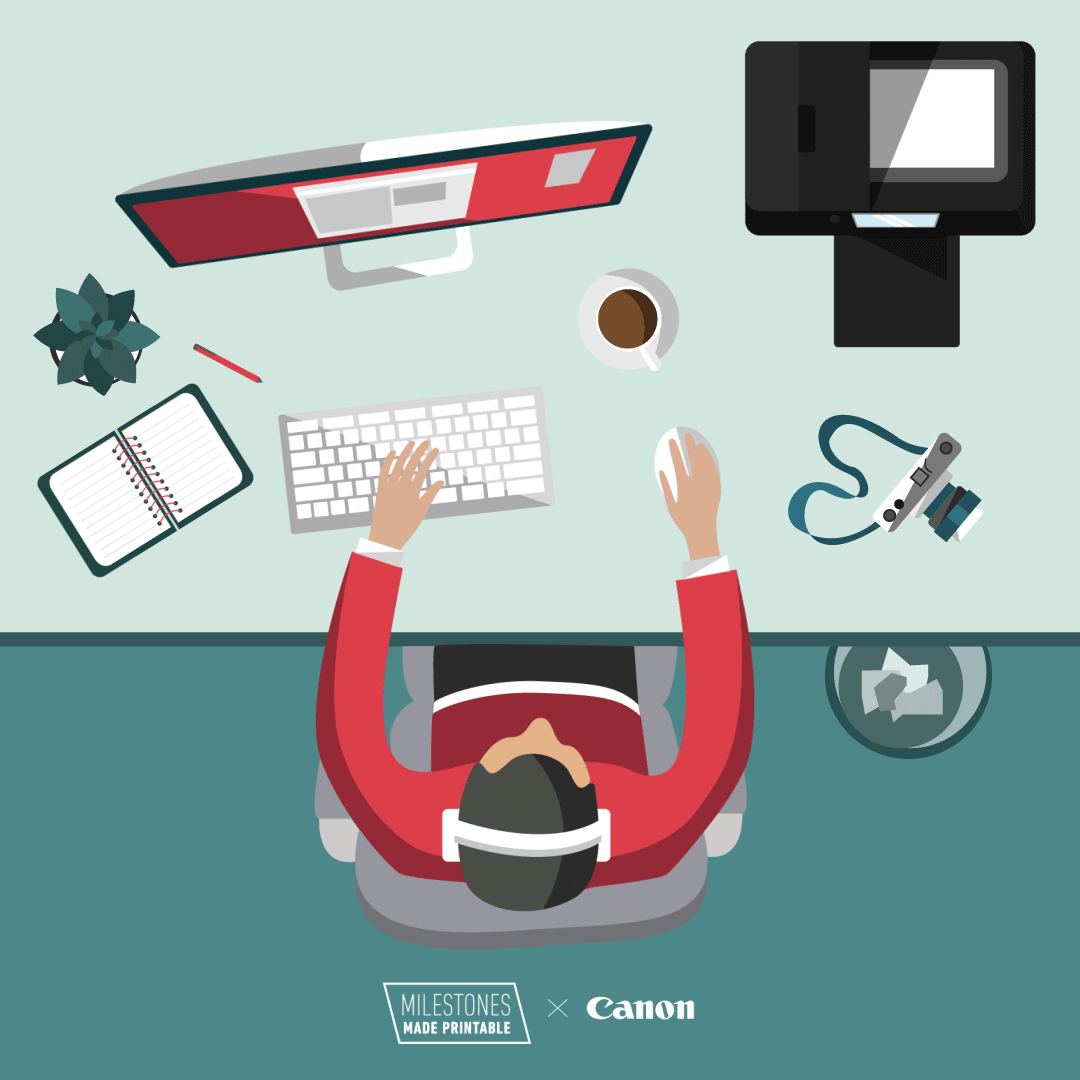 Create a Filing System
Think about your personal design aesthetic and how you would like your office to look. You can use any number of filing systems, including filing cabinets, matching boxes, folders, bins or whatever makes sense to you. Then use your All-In-One MegaTank printer to print out labels so that you can quickly and easily find what you're looking for. Want to be extra organized? Color code them.
Set Up a Printer Station
One of our favorite home office organization tips is to section off your space. Designate an area for your printer by setting your MegaTank on a printer stand, table or filing cabinet. Use an office supply organizer to keep your extra ink cartridges in order. 
Label Your Stations
Anyone who knows how to organize an office knows that labels are critical to the process. Figure out where your office supplies will go, as well as any office miscellany. Then use your Canon IVY to create labels to stick on cabinets, bins and boxes, caddies, drawers and mason jars so that you always know what goes where.
Personalize Your Space
When it comes to home office décor ideas, we've got you covered. You want your office to be a place where you want to spend time. Use your Canon IVY to print out some of your favorite family or pet photos, place them on your desk or stick them to the wall for mid-day motivation. To liven things up even more, buy plants or flowers and add some accent colors to the room with vibrant curtains, a bright filing cabinet or splashy throw pillow.
Set Boundaries
One of the challenges of working from home is the risk of being faced with distractions (kids, pets, laundry, husband or wife). Let your family know that you need some alone time to be productive. Maybe print out a Do Not Disturb sign to stick to the door of your home office, or pin it to your office wall organizer above your desk to send the message loud and clear!
Set Aside Time to Keep Organized
Home office organization requires regular maintenance. Consider your schedule and find some time every week to dedicate to light housekeeping and office organization. Reserve that time on your calendar and hold yourself accountable to getting it done. That way, your office can remain your sanctuary — even in times of high stress. 
GET SUPPORT
Need help with your product? Let us help you find what you need.
Product Support
NEED IT FIRST
Sign up for up-to-the-minute Canon News, Sales and Deals.
LEARN WITH CANON
Discover great new ways to enjoy your products with exclusive articles, training and events.
Learn more