WHEN
INSPIRATION
STRIKES
ACTIVATE
MY LINE OF
SIGHT

The AMLOS solution is in development.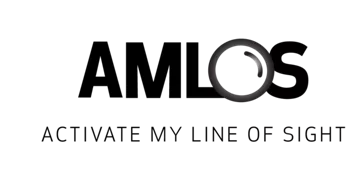 Go Ahead, Get Creative.
AMLOS (Activate My Line of Sight) is a software-and-camera product suite being designed to support the modern hybrid meeting. It allows both in-person and remote participants to fully engage, providing an intuitive experience and customized views that promote collaboration.
Not an offer for sale. Canon U.S.A. is currently developing the AMLOS solution. Please note that the AMLOS solution is not available for sale or use in the U.S. or elsewhere. Specifications and features may change and no assurances can be given that this solution, in the current or any other form, will be made available for sale or use in the U.S. or elsewhere.

Here's How It's Being Designed To Work...
A HIGH-LEVEL OVERVIEW WITH MORE DETAILS TO FOLLOW

1
After an in-office participant starts the meeting using a hand gesture, the AMLOS solution identifies in-person members and creates a Microsoft Teams®1,2 meeting.
2
AMLOS creates multiple video streams from a single, high-definition Canon PTZ (Pan/Tilt/Zoom) camera.3
Canon PTZ Camera
Canon CR-N500 or CR-N300
Requires wired connection on same network as the Windows® PC


3
Remote user can access the AMLOS interface in a web browser client app (no app installation required for remote participants).
Real-Time Engagement
Using Gesture Control and Facial Recognition, in-person members can quickly launch a Microsoft Teams meeting, and then send a link to the desired remote participants.1

In-Person and Remote Inclusion
Remote participants now have access to nuances of the in-person experience, such as viewing different areas or objects in the room,4 clear visibility of whiteboard sketches or notes, seeing facial expressions of the presenters, and being able to assess the group energy.

Increased Productivity
Having the ability to launch impromptu meetings and empower remote participants to engage authentically in collaborative sessions allows the team to gain creative momentum and innovate together.
Have any questions?
We're here to help you get started.
1Subscription to, and/or purchase of, a third-party service may be required. Subject to third-party provider's Terms and Conditions. Neither Canon Inc. nor Canon U.S.A., Inc. represents or warrants any third-party product, service, or feature referenced hereunder.
2See Canon U.S.A. Partner Portal for technical specifications and compatibility information: www.partners.usa.canon.com. To learn more about the AMLOS™ solution, please contact your Canon Authorized Representative.
3Purchase of a Canon PTZ Camera required. Subject to Terms and Conditions.
4As determined by the in-office participant(s).
GET SUPPORT
Need help with your product? Let us help you find what you need.
Product Support
DOWNLOADS & DRIVERS
Search by product or browse by product type.
Software Support
WHY CANON
Learn what sets Canon apart from our competitors.
Learn more